Israeli Industry: Israel's Hi-tech Industry Benefits the World
Today, Israel has highly developed banking, health, and University systems and her industries include diamond processing, textiles, food processing, mining, agriculture and forestry. But her scientific and technological advances are astounding and all major hi-tech companies such as Apple, Google, Microsoft, Intel and Samsung now have R&D centres in Israel. The country has been described as an "economic miracle" since it has consistently had more companies listed on NASDAQ than all of Europe combined, and consistently scores as one of the top countries for patents per capita, see Venture Capital.
According to Israel's Central Bureau of Statistics, Israel's export of 'goods' (excluding services) has risen consistently over several decades, from $6 billion in 1980, to $31 billion in 2000 to over $63 billion in 2014. On the other hand, Israel has been running a trade deficit in goods (Ministry of Finance, CBS).
Israel's Industrial Innovations
Since the 1990's, Israeli industry has been benefiting the world. It started with Intel chips, Windows and laptops, cell phones and voice mail, Microsoft Office and Google. More recently Israeli R&D has helped the world with drip irrigation technology, solar power, electric cars, tsunami detectors, pillcams, cardiac stents, and so on. Is all this a result of the amazing intelligence of the Israeli people? The video highlights how Israel's technological innovations are making the world a better place.
Bible Prophecy: Israel's rapid development and attractiveness to overseas companies is in line with Bible prophecy for Israel at the end of the age and into the millennium:
The wealth of the Gentiles shall come to you … the sons of foreigners shall build up your walls … you shall drink the milk of the Gentiles (Isa 60)
Israel's Startup Companies
World class companies such as Intel, Google, Apple, Samsung, GE, Philips and Siemens have moved their R&D efforts to Israel because of the talent and ingenuity available, and because of their acquisition of Israeli startups, link, link. By 2011, Israel had almost 4,000 active technology startups – more than any other country outside the United States. It is claimed that Israel ranks second only to the US Silicon Valley for startups, link.
What's the result? High-tech exports from Israel were valued at about $18.4bn a year, making up more than 45% of Israel's exports [Central Bureau of Statistics]. Israel's industry now boasts many thousands of hi-tech companies in a wide range of fields such as computer science, electronics, genetics, optics, biotechnology, medical electronics, solar energy and electric cars. The majority of these companies are from startups, with the most successful becoming world leaders in their respective fields.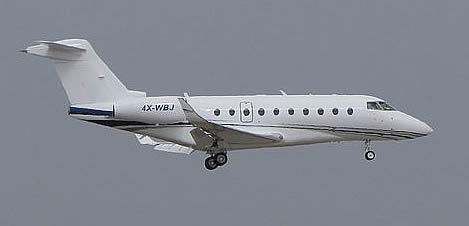 During the 3rd quarter of 2017, foreign acquisition of Israeli startups reached $1.7BN, a 17-year-old quarterly record [Globes Business Daily, November 20, 2017]
Israel's Engineering Industries
These include aerospace engineering, agricultural engineering, software engineering, bio-medical engineering, hydraulic engineering and marine engineering.
Warning: Israel's high-tech industry will lack more than 10,000 engineers and programmers in the coming decade if the government doesn't take immediate action to prepare students to meet the shortfall, link.
Israel's Software Engineering: IT
Israeli software products are found in the financial and public sectors, healthcare, telecommunications, defence and manufacturing. Israel's software exports have risen from $90 million in the 1990's to over $3.6 billion today. This amounts to over 25% of all Israeli technology exports, link. In the early days, Microsoft's popular operating systems, NT and XP, were developed primarily in Israel. Also, mobile phone technology was developed in Israel, as in SMS (texting) and voice-mail, link. Today, almost all the world's leading semiconductor firms e.g. Intel, have large research and development centers in Israel, link.
Cyber-security is big business in Israel, link. For instance, if you use Zone Alarm to protect your computer, you are using a product from Israel's biggest cyber-tech firm, Checkpoint Software Technologies. Overall, about 200 Israeli companies now specialize in cyber-security, accounting for US$3 billion worth of anti-hacking exports in 2013. And 25% of the world's venture capital-funded cyber-security startups are Israeli. So it is not surprising that international companies such as IBM, Cisco, Lockheed Martin and Deutsche Telekom are setting up cyber research centres in Israel to develop cyber-security and cyber-defense software, link.
Terrorist Surveillance: In just two years (2015-16) over 300 people have been killed in Europe from just a handful of terrorist attacks, link. In contrast, in more than 300 attacks in Israel only 40 people have been killed. Why the difference? Because these are often 'lone wolf' attacks which are difficult to predict, Israeli security forces have been forced to develop methods of searching social media to obtain intelligence of prospective attacks. The EU has been looking towards Israeli software technology for help in this area.
See an alphabetical list of Israeli software companies here.
Israel's Diamond Industry
The Israel Diamond Exchange (IDE) – located in the city of Ramat Gan on the border of Tel Aviv – is one of the largest and most sophisticated diamond centers in the world. It is a hub for both the trade and manufacture of polished diamonds and uses Israeli technological advances such as lasers for diamond cutting, and automatic polishing machines. Today, Israel is one of the world's largest exporters of polished diamonds; in 2014 Israel exported some $9.32 billion of polished and rough diamonds, corresponding to about 16% of all exports, link.
Israel's Solar Energy Industry
Industrial and Domestic Solar Power: Abundant sunshine offers excellent potential as an energy source, and Israel's goal is to produce 10% of the country's energy from renewable sources by 2020. Many Israeli companies now supply industrial and domestic solar hot water and solar PV systems, link. So the use of distributed photovoltaic systems connected to the electricity grid is expanding and hundreds of megawatts of installations have been constructed to date. In 2014 new solar power plants in the Negev and Arava deserts came onto Israel's power grid to generate a total of nearly 70 megawatts of electricity, link. As for the future, two thermal solar power stations at the Ashalim site in the Negev with a total capacity of 250 megawatts and a photovoltaic power station with a capacity of 30 megawatt are in the planning phase (2016), link.
World's Tallest Solar Tower: The Ashalim Solar Thermal Power Station in the Negev desert is built and operated by Megalim Solar Power Ltd, link. It consists of more than 50,600 computer-controlled heliostats (large mirrors), that track the sun and reflect its rays onto a boiler on top of the tower. The boiler creates super-heated steam that then feeds a steam turbine for power generation. At 250m tall and covering over 3 square kilometers, it can generate 121 megawatts of power, sufficient to supply 120,000 homes with clean energy. Now that's engineering!
Solar Trees: Sologic, located in Israel, has developed the eTree, which provides the benefits of solar energy for the community. It consists of a solar panel 'canopy' in the form of large leave-shaped solar panels on a tree, and provides services free of charge to the public. The tree provides water cooling, WiFi, and electronic device chargers, as well as a shaded rest area.
Solar Research: The Weizmann Institute is equipped with one of the most advanced solar research facilities in the world. This enables Institute experts to pursue the development of new cost-efficient ways to harness, store, and transport the sun's energy. One project collects sunlight in bright, arid regions and provides it as energy-rich gas or chemicals to energy-consuming regions. A complete plant with a processing capacity of 500 kilowatts has already been tested. Other projects include producing hydrogen from water for use as a clean fuel; creating solar-pumped lasers with significant potential in satellite communications; building solar-heated gas turbines to generate electric power; and developing sophisticated solar cells.
Similar research is being done at Technion, Israel's Institute of Technology. Using the power of the sun and ultrathin films of iron oxide (rust), researchers have found a novel way to split water molecules into hydrogen and oxygen. This could lead to less expensive, more efficient ways to store solar energy in the form of hydrogen-based fuels. The breakthrough could make possible the design of inexpensive solar cells that could store solar energy for on-demand use, 24 hours per day, link.
Israel's Medical Industry
About 1,000 Israeli companies are in healthcare or life-science products, including 700 in medical devices. Israel leads the world in medical device patents per capita, link, link. Currently, many medical companies have not reached the commercial stage and are still at various stages of product development, although the imaging sector is buoyant and in 2011 Israel exported over $1.6bn worth of medical devices, link.
Medical Research: Israel pursues excellent medical research work in areas such as breast cancer, leukaemia, heart monitors and Alzheimer's and Parkinson's disease. For example, Israeli medical scientists have made an impressive advance in the war on cancer by developing safe but very effective methods of administering targeted chemotherapy using nano-sized technology, link. More amazing discoveries: a system to correct severe curvature of the spine (scoliosis), stem-cell therapy products to treat blood cancers and solid tumours, MRI-guided focused ultrasound to destroy tumours and uterine fibroid cysts without surgery, and a tiny implantable device inserted into the retina that turns into an artificial retina that melds to the neurons in the eye.
Israel's Agricultural Industry
Israel's agriculture is a highly developed industry although its importance in Israel's overall economy is relatively small. In 1979 agricultural produce accounted for about 6% of Israel's GDP, shrinking to 3.3% in 2014, link. In 2014 only 1.1% of Israel's total workforce was employed in actual agricultural production, although 4.6% was employed in agriculture supporting industries, link.
But the good news is that Israel's net domestic product in agriculture has increased more than four-fold since 1986, link. And despite a small workforce and the fact that some 60% of Israel's land is desert, Israel still manages to produce 95% of its own food requirements, link. About 60% of the country's vegetable exports come from the Arava region (Israel's long, eastern valley between the Dead Sea and Eilat). Israel is also a major exporter of dates, avocados, olive oil, pomegranates and almonds, and is a world-leader in agricultural technologies.
Advanced Technology: Israel's agricultural success is attributed to the close cooperation between farmers, Israel's agro industry, and technological research. For example, the Institute of Agricultural Engineering (IAE) develops new systems to advance Israeli agriculture, link.
A fundamental step forward in Israeli agricultural technology was made with observation that a slow and balanced drip effect leads to remarkable plant growth. Small amounts of water and fertilizer drip directly onto the plant roots. Compared to the average sprinkler system, which has an efficiency of 75-85%, drip irrigation technology has efficiencies in excess of 90%. This observation led to the establishment of the Netafim Irrigation Company in 1965. Today, Netafim offers drip and micro-irrigation products for agriculture, greenhouse, landscape and mining applications. Netafim also manufactures and distributes crop management technologies, including monitoring and control systems e.g. soil moisture sensors, dosing systems, and crop management software. Israeli agriculture also uses thermal imaging for water status mapping of crops and netting of different colors for plant growth control, link.
Israel's Water Generation
The desalination method Israel uses in its largest plants is called reverse osmosis (RO), link. In reverse osmosis, saltwater is hurled at a plastic filter with holes big enough only for the water molecules to pass through. Since Na and Cl are too large to fit through the plastic membrane, the salt stays on one side and only pure water reaches the other. The method works because water molecules are much smaller than both Na and Cl atoms.
At Israel's largest desalination plant two enormous pipes carry in water from the Mediterranean Sea. Once the water reaches the plant, which is called Sorek, it progresses through stacks of RO membranes. Not all of the water makes it through. If it did, you would end up with a hard block of salt stuck to one side of the membrane, which would be very difficult to clean or remove. Instead, some water stays behind with the salt. This leftover water is called brine. Another large pipe carries the brine from the plant back out to sea, where the salt quickly becomes dispersed. After the water has passed through the RO membranes it is fit to drink and used in Israeli homes.
---